All Posts
Is your company hiring employees in China? If so, how many of your workforce are women?
As the Chinese labor market traditionally leans towards favoring males, women face numerous challenges in breaking through the glass ceiling. However, there is a noticeable upward trend in the power and influence of working Chinese women. Factors such as a higher rate of tertiary education graduates, declining birth rates, and ongoing developments in women's protection laws – all contribute to the increasing share of women in the urban labor market, positioning women as a valuable asset for international companies doing business in China.
In this post, we'll delve into China's women's employment landscape, drawing valuable lessons for global managers.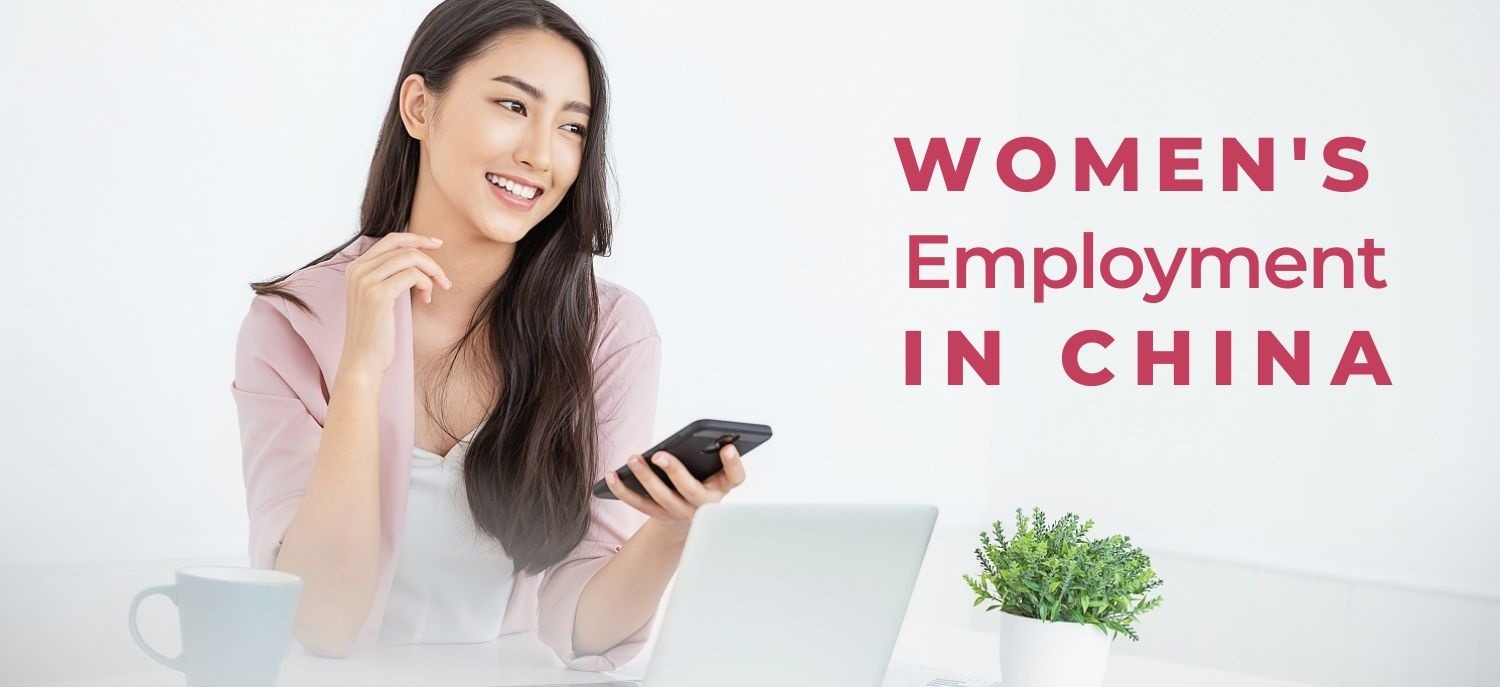 Why should you hire female employees in your China business?
Chinese women are more educated than Chinese men
In contemporary China, Chinese women are more educated than ever before. Notably, women's enrollment rates in universities continue to rise, as highlighted by an OECD report indicating that in 2019, Chinese women accounted for 55% of first-time entrants to tertiary education in the country —a figure comparable to the OECD average.
Furthermore, when compared to their male counterparts, female students appear to have a distinct advantage. In 2020, the percentage of women pursuing undergraduate and graduate programs in Chinese universities reached 58% and 50.9%, respectively, out of the total student population.
Chinese women take more leadership roles
Despite the advancements in Chinese women's education, their representation in leadership positions within organizations remains lower compared to men's. However, Chinese women are steadily gaining influence at decision-making tables. According to the MCSI's Women on Boards Progress Report 2022, the percentage of board seats held by women in China increased from 11% in 2019 to nearly 15% in 2022.
In terms of executive roles, Chinese women have surpassed the national average in positions such as CFO and other functional leadership roles (e.g., HR, legal, etc.) as of 2021. At PTL Group, we take pride in our workforce, where 95% of our employees are women, and the majority of key departmental management positions are held by highly skilled professional women.
Businesses that prioritize gender equality improve their productivity and reputation
Companies doing business in China that prioritize and advocate for gender equality can reap several advantages. Firstly, businesses can attract and retain talented female employees who will feel valued and respected in a workplace that supports their rights. This, in turn, can lead to enhanced productivity and higher employee satisfaction, resulting in improved overall performance.
Moreover, companies that actively address gender parity issues are likely to be viewed more positively by consumers who are increasingly conscious of social matters and seek to support organizations that align with their values. By publicly endorsing gender equality and promoting women's rights, businesses can differentiate themselves from competitors and cultivate a loyal customer base.
Check out The HR Regulations Guide for Foreign Companies in China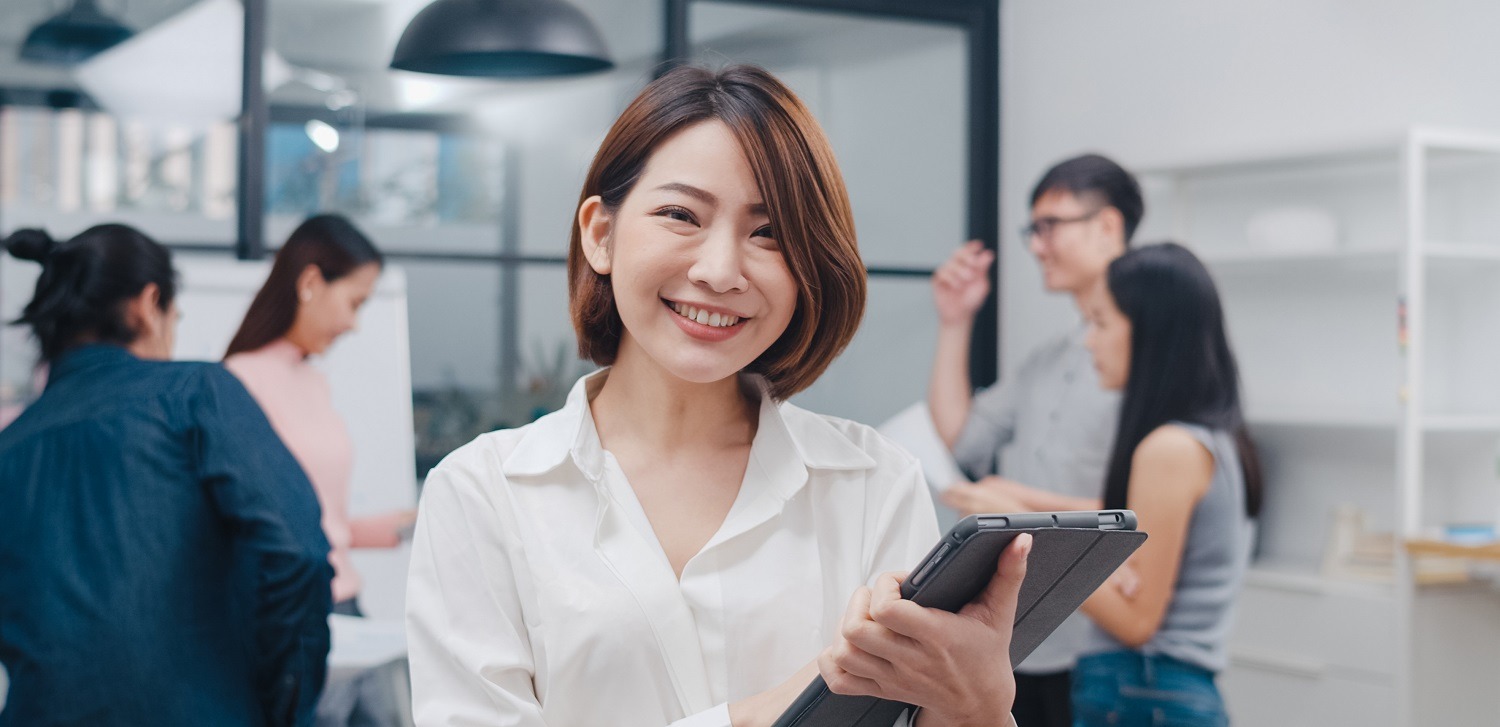 The legal framework around women's rights in China
Measures to protect women's rights and advance their status and economic security are also taken in the employment laws field. As some laws and regulations receive heightened public support, we anticipate tighter government enforcement of these regulations.
China's Women's Rights and Interests Protection Law
On January 1st, 2023, amendments to China's Women's Rights and Interests Protection Law came into effect. The law aims to combat female discrimination, under-representation and better safeguard women's interests in workplaces. The new articles that expand the law's scope are the first amendments to the law in 15 years, with some of them including:
Prohibition of employers while recruiting in China to ask female candidates discriminatory questions (e.g., questions about their marriage and childbearing plans), or require them to undergo per-employment physicals and pregnancy tests. Incompliance with this requirement will be sanctioned with fines that could amount to 50,000 RMB.
.
Prohibition of employers to make hiring or promotion decisions based on an employee's gender, and prevent the legal rights of a female employee who gets married, gets pregnant or takes maternity leave.
.
Recommendations for workplaces to establish internal mechanisms to increase awareness of preventing sexual harassment and handling such complaints.
.
Clarification and expansion of the definition of sexual harassment. The new definition stipulates that sexual harassment of any form is prohibited, including comments deemed as having sexual connotations, inappropriate body behavior, inappropriate images, text, audio, and video with explicit sexual significance, and inappropriate sexual offers in exchange for professional gains.
It is important to highlight that the clauses above are amendments to the existing law. The complete applicability of the law encompasses additional provisions, including equal pay for equal work, specific work arrangements for female employees based on job requirements or time periods, and more.

Termination
Employee termination in China is a complex concept, to begin with, and, by and large, it's advised not to make termination decisions without thoroughly examining the situation and preparing for it.
Specifically, as for women's employment, termination of a pregnant employee, during a female employee's maternity leave or breastfeeding period, is illegal. Additionally, in the event that an employee becomes pregnant while under a fixed-term contract and the contract concludes during the pregnancy, the labor contract will be automatically extended.
Leaves
Generally speaking, Chinese employees are given an annual leave of 5-15 days, depending on accumulated work years. That said, female employees in China are entitled to supplementary leaves such as:
Maternity leave: The standard duration of maternity leave in China is 98 days, and under special circumstances, it can be extended by an additional 15 days. Even in the unfortunate event of a miscarriage or abortion, employees are still entitled to maternity leave, with the duration adjusted based on the timing of the pregnancy loss.
.
Breastfeeding leave: Upon returning to work after maternity leave, female employees are entitled to one hour of paid leave per work day for breastfeeding purposes for one year after childbirth. Managers can offer the employee the choice of working a full day and accumulating the additional hour as vacation time.
.
Childcare leave: China introduced this new type of leave in 2021, in response to the declining birth rates. The duration of childcare leave varies across provinces, but in general, parents are granted a 10-day childcare leave per year until their child reaches the age of three.
With women making their mark on China's labor market, it's strongly recommended that international companies pay attention to Chinese women's growing power, and leverage it.
Check out our HR services in China and get in touch to build a great local team in China.