All Posts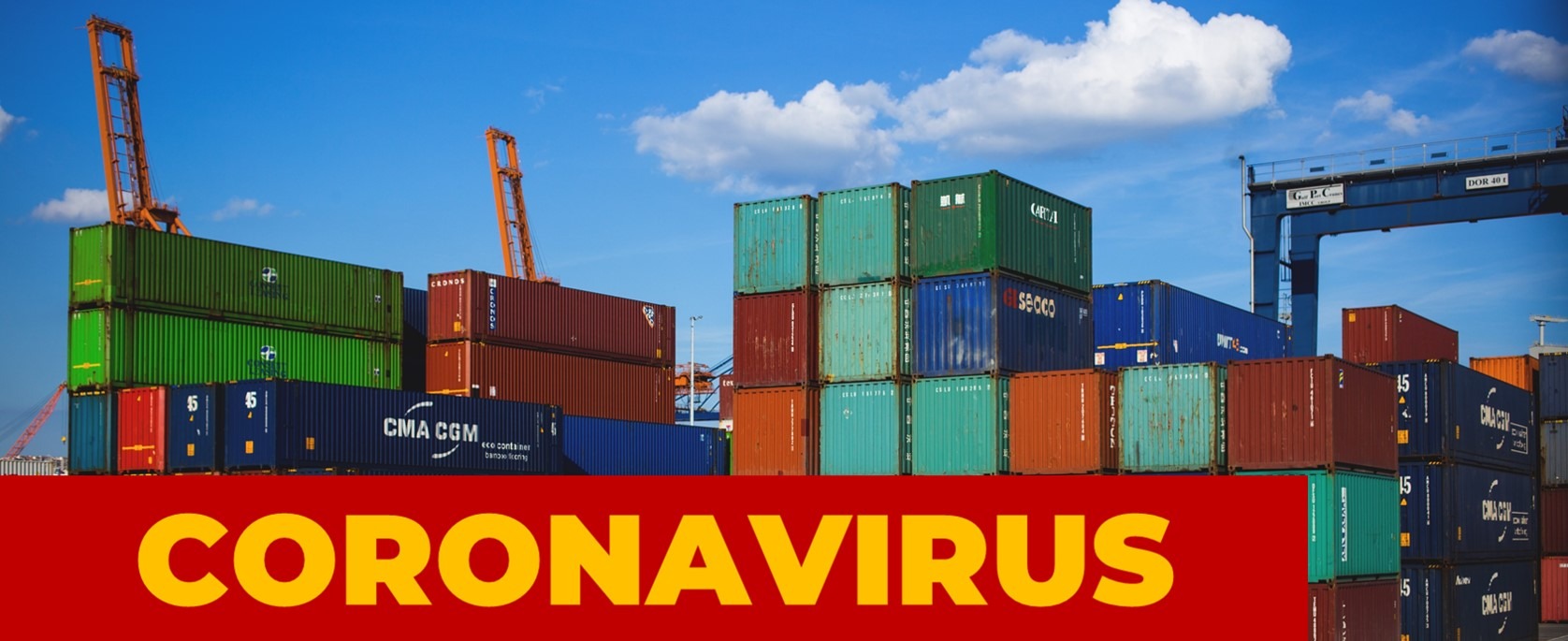 During the outbreak of the SARS epidemic in the 2002-2003 period, China represented 5% of the global economy. Today, in 2020, China occupies a substantial 18% of the world's business. Therefore, putting it bluntly, any issues occurring in China will ripple outwards and cause disruptions on a global scale.
After the extension of the Chinese New Year vacation, many cities have recently begun to resume work, at this stage mainly from home, while a large number of regions in China are still totally paralyzed. However, even when the market resumes operation, there may well be further delays, and it is hard to predict how long it may take to return to full capacity.
Here are some key points to take into consideration in light of the current situation in China:
Factories
Production sites are expected to remain closed: Although under normal conditions factory workers would've resettled from their vacations by now and production would certainly be back to full capacity. But, in order to prevent the contagion chances among employees, factories managers will more likely decide not to resume work, and the production will remain suspended.
Even if there is an intention to resume business, factories might experience shortages of raw materials, due to transportation restrictions.
There might also be a shortage of workers. Employees who have gone on a vacation before the virus outbreak, especially those who have travelled to remote areas of China or even overseas, are unable to return due to flight cancelation and the lockdown placed on various cities and provinces.
The production slowdown or limited production, are starting to disrupt the operation of assembly factories and suppliers of different components and raw materials.
Supply and distribution
A large number of cities in China are quarantined. The last city to be locked-down, and in addition to 3 other confined cities outside of Hubei Province (Hangzhou, Ningbo, Taizhou), is Wenzhou, which is 800km out from Wuhan. This has resulted in roads being blocked; creating bottlenecks that encircle the closed areas, which may slow the shipment of goods in China.
.
Distribution of goods overland has also been disrupted due to the diversion of rail routes between China and Europe, the reduction of China's capabilities and the closing of key borders between China and its neighbouring countries (Russia, Mongolia, Nepal).
Many countries around the world, such as Australia, Japan, Indonesia and the US have imposed restrictions on the arrival of vessels from China.
.
Over 62 international commercial airlines have cancelled flights to China, including major providers such as American Airlines, United and British Airways. All of this has meant that airfreight has also been disrupted significantly. Passenger's aircrafts, which usually carry a lot of cargo, are not doing so anymore and since January 31st, almost 10,000 have been cancelled altogether.
.
The option to transfer goods via Hong Kong is also conditional. If the border between China and Hong Kong remains open, many international airlines may decide to suspend flights to and from Hong Kong. American Airlines and United have already suspended such flights. Cathay Pacific, a Hong Kong-based airline, has announced it would cut its flights to Mainland China by 90%, and its international flights by 30%.
.
The border between Hong Kong and Mainland China is now still open, despite the strike that has been taking place by medical teams in Hong Kong, protesting and demanding the seal of the border.
.
In light of this exceptional situation,
PTL Group provides designated services to support its clients in:
Overseas forwarding and pick up from suppliers
China customs consulting, both for products shipped as a donation and other commodities
HS code consulting, specifically for medical supplies (e.g. masks, protective clothing, air purifiers etc.).
China customs clearance
Warehouse storage
Domestic distribution
Regular reporting of government regulatory updates
So far, at least in the foreseeable future, the Coronavirus and its impacts to business in China will be mostly felt in the areas of logistic aspects, e.g. delays and disruptions of production, supply and distribution.
We hope the spread of the virus will be stopped soon so that the Chinese people can go about their lives as usual.
We will continue monitoring and keep you all up to date.
PTL Group team