All Posts
Beijing Daxing International Airport, known as the "Starfish" due to its shape, will officially begin operating at the end of this September after only five years of construction.
The new airport is part of China's ambitious plan to build 216 new airports by 2035 to meet the world's growing demand for flights. The airport is designed to take pressure off the Beijing Capital International Airport in the northeastern suburbs that has become overcrowded in recent years.
When completed, Beijing Daxing International Airport will become the world's largest passenger terminal (700,000 square meters), through which 620,000 flights will pass each year. Eventually, the "Starfish" is planned to serve more than 100 million passengers per year, approaching the traffic volumes of the busiest airport in the world – Hartsfield-Jackson Atlanta International Airport.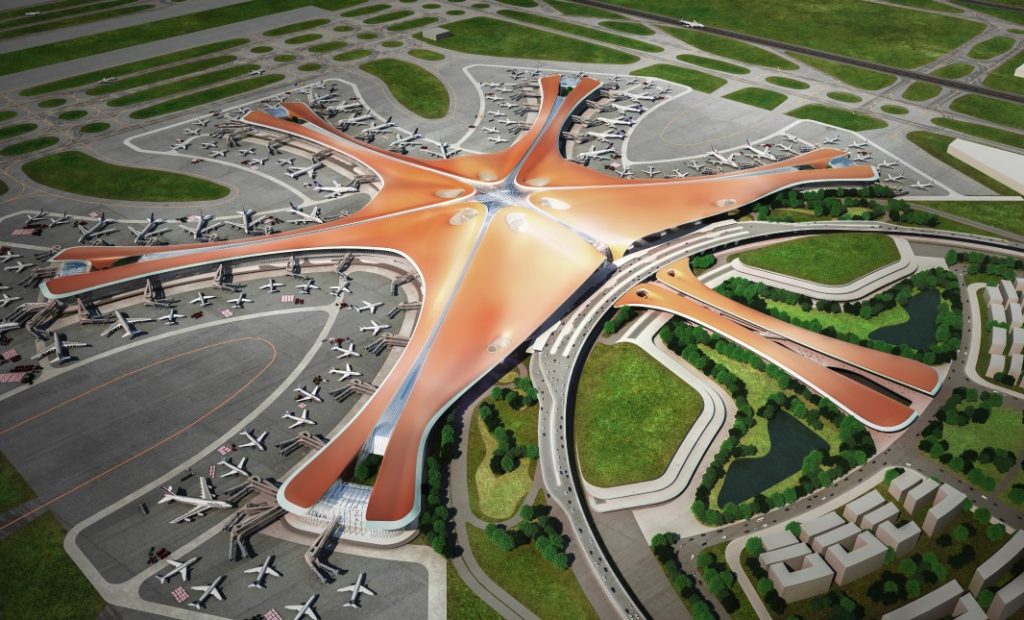 Here are seven things you should know before landing in the new terminal:
Despite the terminal's huge size, and due to its unique and particularly effective shape, the distance from the security inspection to the farthest boarding gates is only 600 meters, less than eight minutes' walk.
The new airport will use smart technologies in security check lanes for a fast and smooth process. Passengers can enjoy a completely paperless, self-service boarding experience, from entry into the terminal building all the way to the boarding gate.
The airport has also introduced a radio-frequency identification (RFID) baggage tracking system. This new system will allow passengers to track their luggage status in real time using their mobile phones.
The airport boasts several energy-saving features such as solar farms, clean energy vehicles, and 100% rainwater collection.
The subway link that will connect the new airport to downtown Beijing will support the autopilot system and can run at an impressive speed of 160 km per hour. A 41.4 kilometers trip from Caoqiao Station in Beijing's South Third Ring to Beijing Daxing International Airport will only take only 19 minutes.
The terminal building was designed by the British firm Zaha Hadid Architects and French planners ADPI. Hadid was the first woman to win the prestigious Pritzker Prize for Architecture. She is known for projects ranging from the MAXXI Museum of Contemporary Art and Culture in Rome to the London Aquatics Center for the 2012 Olympics.
Hundreds of tombs, pieces of jewelry and ancient treasures from the Qing Dynasty were discovered during construction. Because of the historical importance of the discovered artifacts, most of them will be transferred to conservation sites.
We recommend taking a closer look at some of the most beautiful photographs taken during the construction work.
Thinking About Entering the Chinese Market? Read about this Market Entry Operational Support – it may be the best solution to your needs!