All Posts
While China's population is declining due to falling birth rates, dynamic movements persist throughout the nation. Just as in the West, Chinese citizens relocate within China in search of better opportunities. In past decades, Chinese nationals moved from rural to urban areas to pursue employment. Today, new factors like emerging industries, cost of living, and local regulations also shape migration trends.
For international companies considering entering the Chinese market, observing China's domestic migration and population trends offers insights into where the country's workforce is concentrated. Tracking these movements reveals which areas attract talents for future recruitment in China, providing direction on where businesses can find qualified employees and promising markets.
In the past, we've covered the top 5 Chinese cities of opportunity, and the 5 most important ports for logistics in China. This post delves into the recent patterns in China's demographic shifts.
Read more about Outsourcing Supply Chain Management
Where are Chinese people moving from?
In 2022, 13 Chinese provinces saw population declines, with Guangdong and Beijing leading the way as the top two provinces with falling numbers. Shanghai was not far behind, ranking sixth among cities with the steepest population drops.
Guangdong's situation is particularly surprising. As one of China's most populous provinces with the highest birth rate, Guangdong's permanent resident count actually increased in 2021. Yet, in 2022, it declined sharply.
Experts believe COVID-19 disruptions explain Guangdong's population outflow. By late 2021, Guangdong hosted over 27 million internal migrant workers. With COVID-19 disrupting business operations, many workers had to return to their hometowns. However, this appears temporary, and migration patterns are normalizing post-pandemic. Data from China's major telecommunications operators show that many migrant workers have already returned to Guangdong after the 2023 Spring Festival.
China's hubs of internal migrations
Zhejiang province
Among the 18 Chinese provinces that saw population growth in 2022, Zhejiang stood out with the largest increase in permanent residents – marking the second consecutive year it ranked first nationally. If you look at the numbers, 2022 witnessed a rise of 370,000 new permanent residents, while 2021 saw an even more remarkable spike of 720,000 individuals. In total, within these two years, the overall count of permanent residents in Zhejiang grew by over a million.
It's noteworthy that less than 1% of the population surge resulted from natural growth. This implies that over 99% of the new Zhejiang residents are internal migrants. So, what makes Zhejiang province such a compelling destination?
Zhejiang's share in the Yangtze River Delta Economy
The emergence of strategic and high-growth industries, such as digital economy, big data, high-end software, cloud computing, AI, etc.
Relaxed household registration policy in Hangzhou, the province's capital city
Hangzhou has firmly established itself as one of China's new first-tier cities in recent years, solidifying its position as one of the nation's premier urban centers.
Read about Trading Services in China
Changsha & Hefei
Even before Hangzhou, Changsha, the capital of central China's Hunan province, emerged as the city with the most significant surge in resident population, with an increase of 181,300 individuals in 2022. Locals attribute this upswing to Changsha's relatively more affordable housing costs compared to its neighbors. Interestingly, while Changsha's average home prices ranked below the top 60 cities in China at the beginning of 2023, its local GDP witnessed a notable 4.5% YoY growth in 2022, further establishing its position among the leading urban growth centers.
At third place is Hefei, the capital of eastern China's Anhui province, with a surge of 169,000 permanent residents in 2022. The driving force behind this internal migration trend is rooted in Hefei's status as a home to leading semiconductor companies and its strong partnerships with top-tier new energy automobile manufacturers – all of which operate in industries with high demands for skilled labor. Notably, Hefei government reports reveal that in 2022, Hefei successfully attracted 127 teams of high-level talents, drew in 55,000 highly skilled professionals, and recruited over 300,000 university graduates.
China's Hu Line – An unmarked yet defining border
The following image features China's Hu Line, often referred to as the Heihe–Tengchong Line, and it really speaks for itself.

Image by @mapandrum, twitter.com
The 3,750-km (2,330-mile) long Hu Line divides China into two distinct geographical regions based on population density: The west side encompasses 64% of mainland China's territory, yet it houses only 6% of its population. The east side spans 36% of China's area but houses 94% of its people.
The significance of the Hu Line extends beyond separating geographic disparities and population centers within China. More importantly, it separates economic developments and ethnic compositions. Specifically, eastern China is the core of China's economic force. It has the lion's share of highways, universities, hospitals, international companies, and even convenience stores. Moreover, it maintains a notably homogeneous ethnic makeup, with Han Chinese constituting 92% of the population. In contrast, western China lags in industrialization. The average GDP per capita in western provinces is around 15% lower than in the east, and most of the 8% of China's ethnic minorities live west of the line.
Thus, the Hu Line, though absent from official maps, still strikingly outlines China's demographic and socioeconomic divides nearly a century after it was first hand-drawn.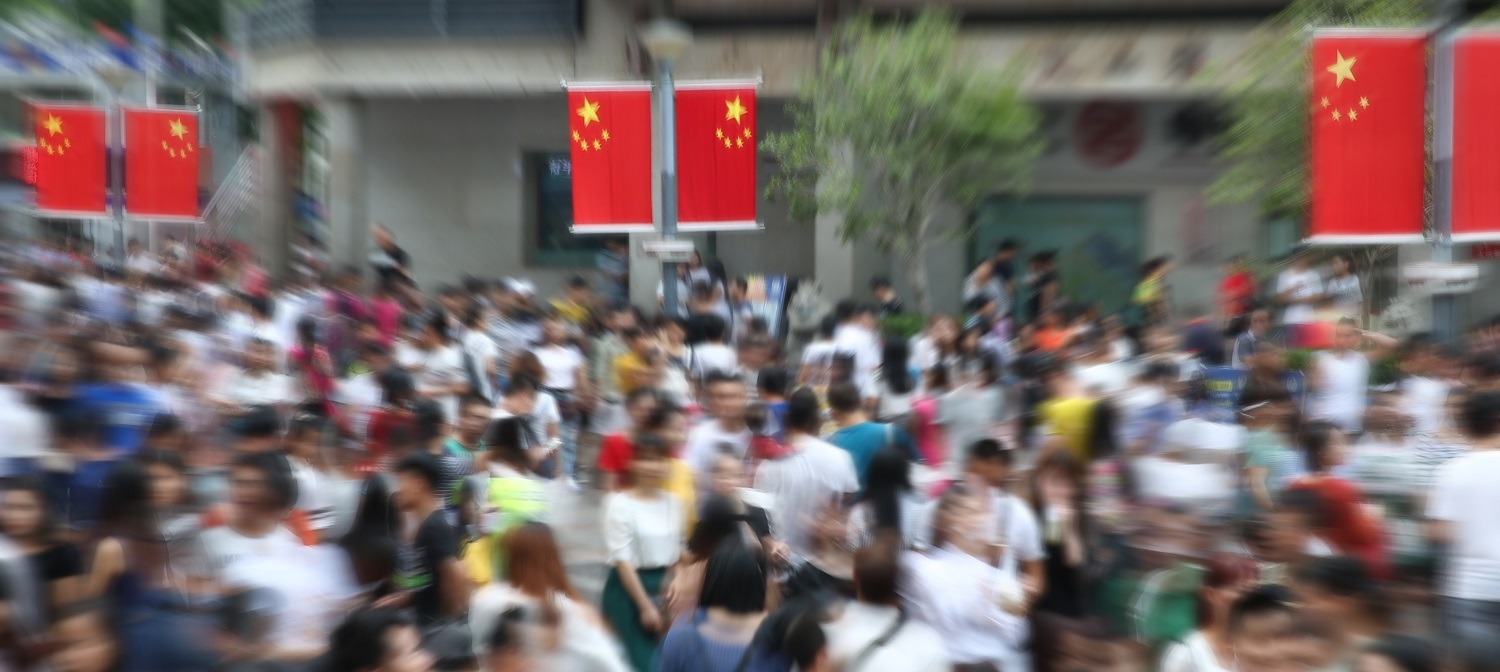 The "Go West" campaign
The "Go West" campaign is a strategic means by the Chinese government to narrow political, economic, and industrial imbalances between China's eastern and western regions. Under this scheme, the government actively seeks to attract domestic and foreign investments into prioritized industries within China's western territories by offering some financial incentives. The "Western Region Encouraged Catalog" specifies the industries eligible for the preferential policy, which, according to official statements, will last at least until the end of 2030.
To qualify for the advantageous tax policy – a reduced corporate income tax rate of 15% (instead of 25%) – companies must meet specific criteria:
Be registered in a western province
Operate in one of the encouraged industries listed in the catalog
The main business revenue constitutes at least 60% of the total revenue
Although the title "Go West" might sound like a catchy slogan, data indicates that people are embracing it quite literally. Some of the 18 provinces that saw an upswing in their permanent resident populations in 2022 are situated within the western regions of China, west of the Hu Line. Interestingly enough, certain encouraged industries in these provinces may appeal to B2B and tech firms:
Sichuan – Cloud computing, big data, high-tech equipment manufacturing, automobile manufacturing
Gansu – Big data, advanced manufacturing, energy conservation, environmental protection
Nigxia – New materials and smart manufacturing
In summary, China's domestic migration patterns offer key insights for international companies seeking growth opportunities. However, with Chinese workers constantly on the move, "dynamic" is perhaps the most appropriate adjective to characterize China and its market.
PTL Group provides multi-disciplinary management and operational services for international companies throughout their China journey. Learn more about recruitment & HR services in China, and contact us for any China business support.