All Posts
Chine is reforming its permanent residence cards (Green Cards) to ease foreign experts' lives in China, alongside its newly implemented work permit system that categorizes foreign employees into 3 classes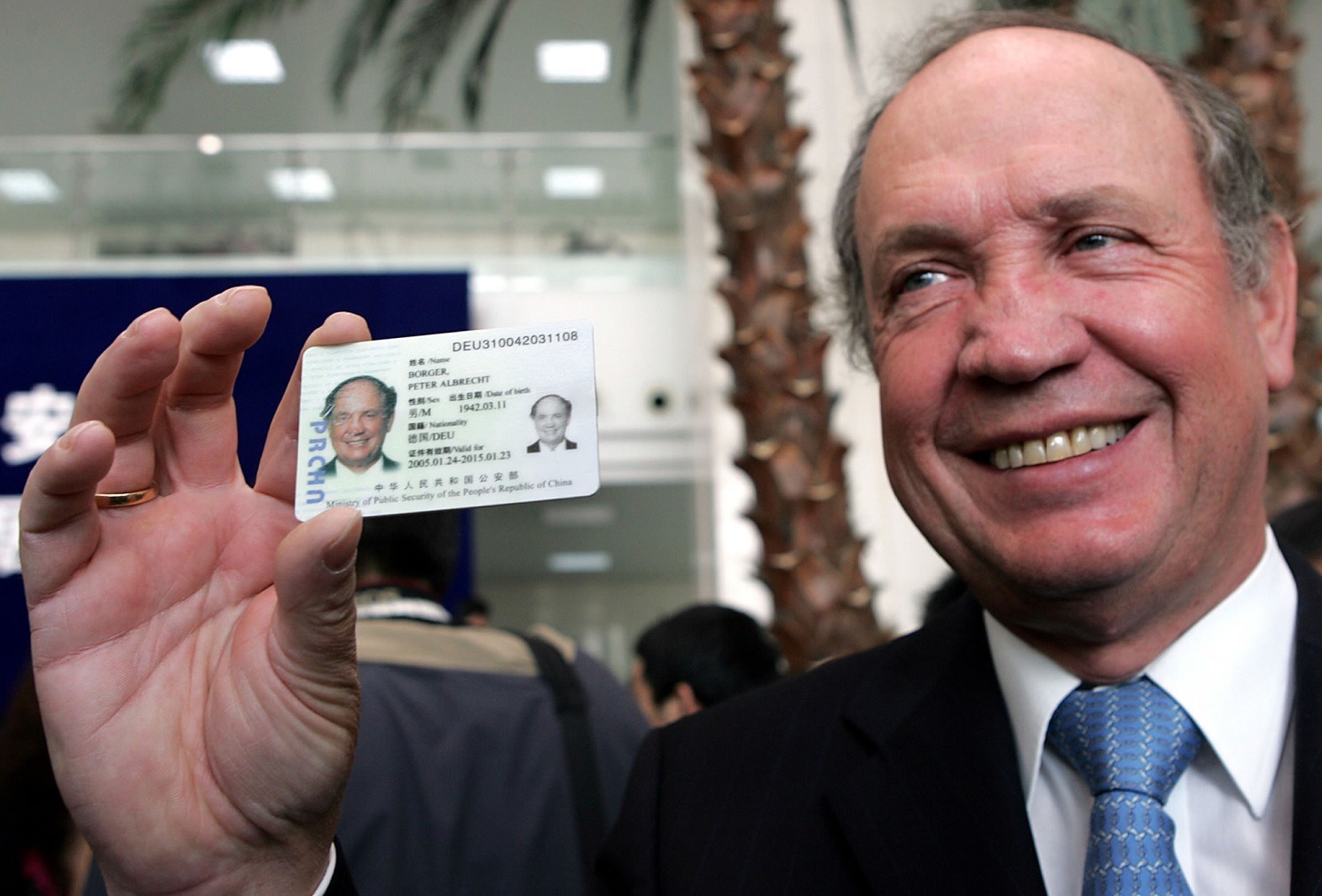 The "Foreigner's Permanent Residence Card" will be renamed as the "Foreigner's Permanent Residence Identity Card." Similar to the Chinese Identity Cards, the new foreigner ID cards will have a chip embedded, in order to ease access to several Chinese services, such as purchasing train and air tickets, bank transactions, hotel check-ins, etc.
Chinese "Green Card" is generally considered one of the hardest documents to obtain. Since its introduction by the government in 2004, only about 7,000 green cards have been issued. During last year, the number of card holders increased dramatically. "In 2016, 1,576 foreigners became new permanent residents of China, up 163% year to year", (China's Ministry of Public Security).
Keep in mind that not every foreigner who resides in China is eligible for this card. Applicants must be in a specific tier based upon the visa class ranking system that has recently been implemented by Chinese authorities. This ranking system is based upon expert skills and attributes that they bring to the Chinese labor market. Some recent green card holders include high level business and technology executives, in addition to individuals who have out-performed expectations and brought value to China and Chinese companies.
 How to apply for a Chinese Green Card
The applicant must meet at least one of these requirements before applying:
previously, 4 categories of foreigners were eligible for permanent residence in China:
Be a high-level foreign expert
Have made outstanding contributions to China
Have made large direct investment of over 500 thousand US dollars in China
Have families/relatives in China
Now new categories were added:
High-level foreign talents recommended by the management committees of Shanghai Pilot Free Trade Zone or Shanghai Zhangjiang National Innovation Zone.
Chinese with foreign nationality who have worked for four years in the Shanghai Pilot Free Trade Zone, Shanghai Zhangjiang National Innovation Zone, or innovation and entrepreneurship zones.
Chinese with foreign nationality working in shanghai with doctoral degrees.
Foreigners who have worked in Shanghai for four years with an annual income over 600,000 Yuan and pay income tax over 120.000 Yuan/year.
Foreigners who have been working in shanghai for 3 years with a work residence permit remarked as "talent"** Spouses and unmarried children under 18 of the people in the added 5 new categories are also eligible for applying for Chinese permanent residence.
If qualified, the applicant must follow these next steps:
Submit an application to the public security bureau of the People's Government with all necessary and applicable supporting documents.
Once the application has been submitted, the public security bureau will verify the conditions of the applicant.
The local department will submit the application to the Ministry of Public Security for approval.
Within 6 months of receiving the application the Ministry will approve or reject the application.
Foreigners in Shanghai Free Trade Zone (FTZ) will get Chinese Green Card easier
Read more: